The Třebíč region is located in the Moravian part of the Bohemian-Moravian Highlands and is part of the Vysočina Region. It consists of the territory of Třebíč (Třebíč and surroundings), Náměšť, Hrotovice, Jaroměřice, Moravské Budějovice and Jemnice regions.
It is a tourist area with a large number of rather small villages spread among ponds, streams, meadows, forests and trees.
Address:
Karlovo náměstí 47
674 01
Třebíč
Contact
Phone: +420 568 610 021
E-mail: destinacetrebicsko@gmail.com
Website: www.destinace-trebicsko.cz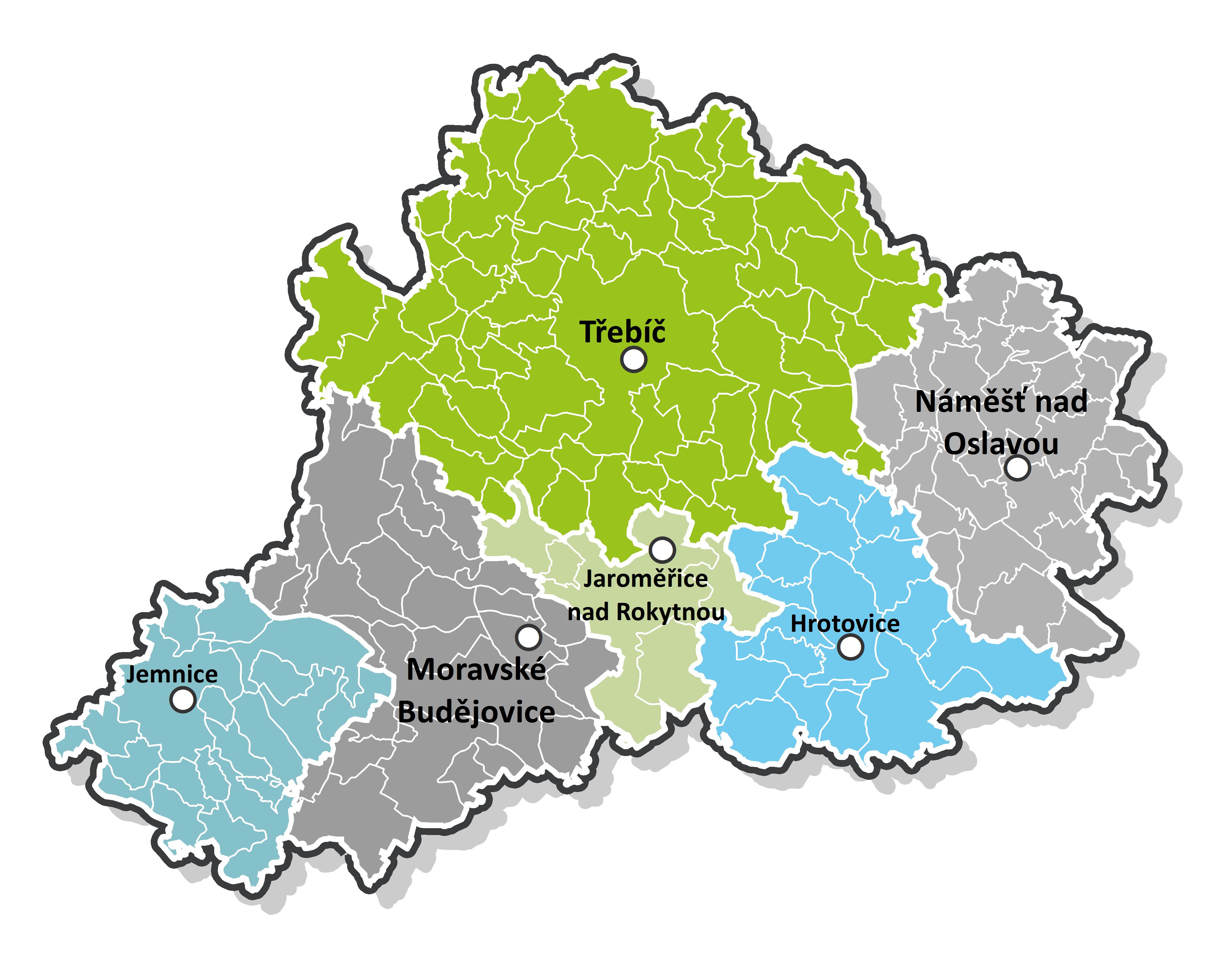 Permanent working group
It is made up of 17 executives from individual regions (localities). It meets in regular or current situations.